Support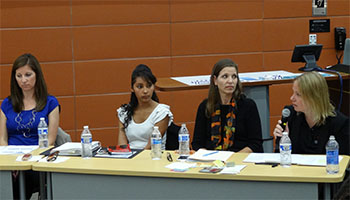 The Bread and Roses Center relies upon donations that allow us to grow and enrich the experiences of our students and community. By donating to the Bread and Roses Center you are contributing to the following areas:
Research Grants for Applied Feminist Research
Visiting Speakers
Classes in Feminist Activism and Community Development
New Program Development
To make a donation online, please visit the Campanile Foundation website. Please specify "Center for Bread and Roses" in the third box that says "Please direct my gift to another school, department or program." All online donations are tax-deductible, private and secure.
If you would like to make a donation by mail, please call 619-594-2952 for further information.